Although Tanzania is a Muslim country you can find some good beers indeed.
We made our best to try all the possible local beers we encountered. Not a big effort since I'm into drinks a lot! Here we have the 6 labels that we tasted in this week. All of them are Pilsner and pretty light ones: 4,5% to 5,5% of alchool.
The most popular brand is the "Kili" (Kilimanjaro), followed by Safari, Serengeti (the purest of the beers, without cornstarch), Tusker and the "gourmet" Ndovu. There is only a huge problem:  locals drink beer "moto" (warm) which is something that we cannot afford especially with 30°C.
I love the graphic style of those with the animals: Tusker is my favourite one with its 3-colours simplicity.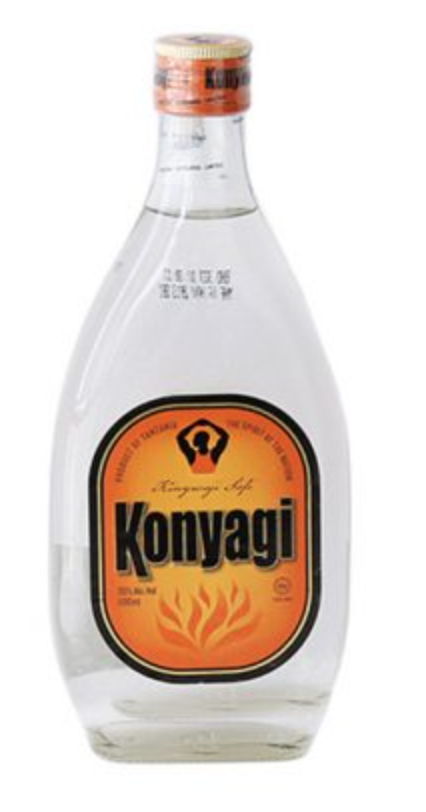 There is also a local spirit called Konyagi that we tasted at the Maru Maru roof terrace while hoping for a real and stunning sunset (that didn't come)
We tried a cocktail similar to a Mango Caipirinha with Konyagi instead of cachaça, and it was very good.
Pretty strong as an aperitif (it's 35% alc. vol. after all) but definitely approved!
So what exactly is konyagi?
It's not vodka, it's not gin, it's not water and it's barely legal outside of East Africa, or so it seems. In reading the Konyagi website further, I discovered that the muscle shirt represents "those who are strong and celebrate the spirit, rhythm and culture of Tanzania!"