We already saw some travel trends arise during the pandemic… which will be the ones entering the upcoming new year?
Here are 5+1 travel trends that I think will follow us during the 2021. Which of them have you already embraced?

A shift to remote working meant for many of us to work potentially anywhere. While "being always OOO (out of office)" could sound misleading, there has been an extensive move from the big cities back to childhood places, which in Italy led to the so-called south working trend which counts 45.000 workers so far (Svimez report 2020)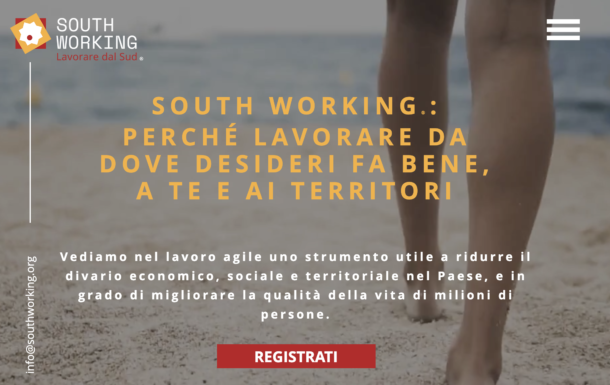 The south-workers have their own manifesto, ongoing observatory and a vivid community, find more on southworking.org the project that aims to quickly improve the economy of the Southern regions of Italy, by increasing the number of people who work permanently remotely from there.
The best option for the smart working traveller is a long stay in locations immersed in open spaces, but at the same time equipped with an Internet connection. That's why multiple options arise.
MSC cruises launched Smartworking at sea where you can go on a 7-days cruise with unlimited Internet included and enjoy the experience of a sea-view office. And your kids can enjoy the dedicated mini-club without distracting you from your (tenth) zoom meeting.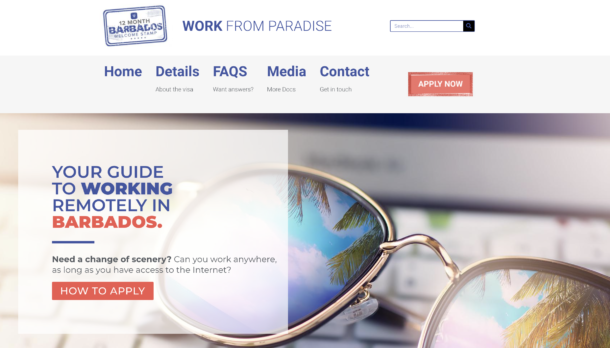 Hotel room rates have dropped dramatically and also hotels are looking for creative ways to engage with customers.  DayBreaksHotel  transform its rooms in temporary office location with special deals to also enjoy a spa access while done with your job. Best Western created the Smart WorkingRoom offer to help you find productivity in a comfortable, private and safe environment.
Need a more disruptive change of scenery and thinking to Workations (as an opposite to the "Staycation" trend we faced last summer)? Barbados could be your new home for remote working: the government launched Welcome Stamp, a new program and visa that allows you to relocate and work from this paradise up to one year.
Bermuda has also created a "One Year Residential Certification"  will allow foreign remote workers to live 12 months on the island. And many more countries could join their idea to boost local tourism. Of course, billioners opted for private island takeovers, fostering the feeling of being self-sufficient, having no neighbours and ensuring safety and confinements at their highest rates.

Remember those crowded, packed locations: those 5 things not-to-miss, especially in the touristic cities? Will popular itineraries and places be dropped in favour of remote location/niche spots? People like to see things their friends have seen. There's also prestige associated with going to certain places, as a trend or a status quo show-off.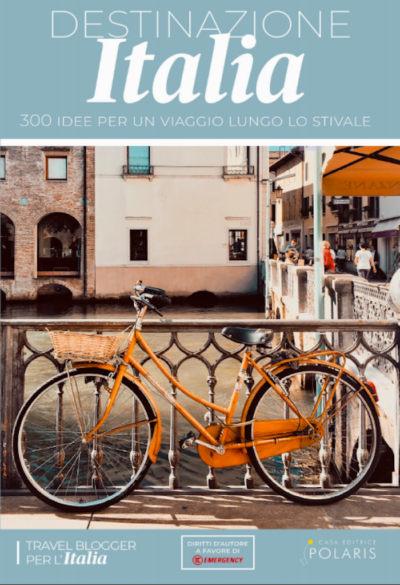 But travellers are becoming less likely to come into contact with others, queuing for hours just to get to that photo or get into that museum. Itineraries will be carefully reviewed: destinations, accommodation and transportation will be wisely chosen.
Go beyond, diversify locations to avoid overtourism and prefer off the beaten track destinations and meaningful experiences to discover new perspective and beautiful, culturally vibrant, also amongst the least visited places in the world. And even if you are visiting a popular destination, there are ways you can make the experience better for you and locals.
If you want some suggestions for unusual destinations throughout Italy you should read the guide "Destinazione Italia".  I had the pleasure to contribute to its writing with 190 fellow travel bloggers, with the aim to inspire and help people rediscover many unusual destinations in our country. There's still a huge work to do in promoting local beauties off the beaten track in our home country, but that's a starting point!
Lonely Planet declares the revival of the sleeper trains, head here if you want some overseas suggestions of the best routes.
Glamping also gained popularity during this pandemic, a trend growing exponentially with no signs of slowing down. The glamping market in Europe is expected to grow over 11% in revenue during the period 2019–2025 (Aritzon 2019)

With many travelers feeling apprehensive that future travel plans could be disrupted again, research suggests that there will be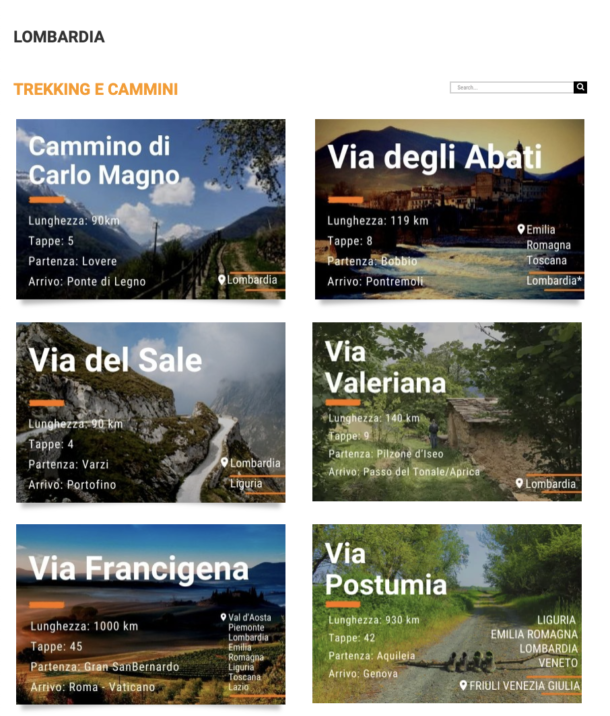 an increased demand for quick trips.
Sustainable already shifted its meaning towards a desire to "return to nature" both at home and on vacation, with growing awareness for personal and environmental "wellness".
Under lockdown we all appreciated walks, one of the few activity we could actually do! So why don't push this a bit further and start enjoying long distance hikes? Besides the most popular ones (eg. Santiago De Compostela), you just have to discover the nearby trails.
Cammini di Italia launched a campaign "Io Cammino in Italia – I walk in Italy"  to work with local authorities to promote "slow tourism" on the country's long-distance trails. You can find all the relevant infos of all the trails available in the regions.

To make up for lost time, travelers will be going back to their 'bucket list' trips no matter what, trying to make the most out of their time before it's too late (or another year is "lost"). Whether it's climbing Mount Kilimanjaro, hiking through the Annapurna circuit or canoying in the Wadi Rum desert, this look like the "buyback"  year to book that once-in-a-lifetime experience.  Will this be really possible or should our dreams be in stand-by a bit longer? In the meanwhile, we can definitely start planning the next big escape, getting info and inspiration. We are all trembling to click that "purchase" button again, don't you?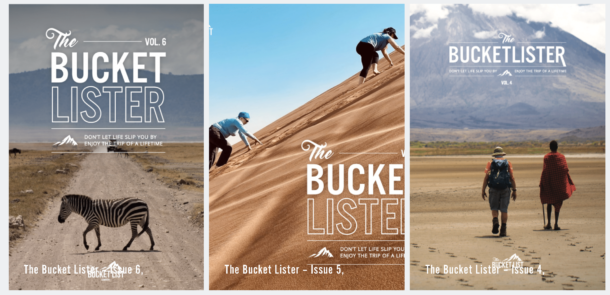 Don't know where to start? The Bucket Lister Magazines  are "full pack of inspiration, trip reports and handy hints to get you ready for your bucket list trip".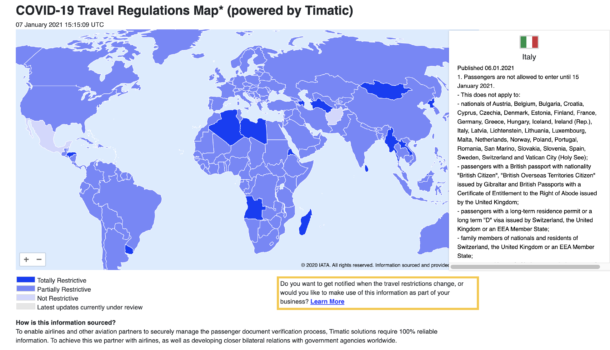 Especially in the near future, with situation changing fast in terms of do's and dont's, travel regulations and health proof requirements (like Immunity passports),  travel planning will become increasingly complex. Keeping up to date is -and won't be- easy with infos often leading to many contradictory interpretations… let's just think about the "colors methodology" applied here in Italy to manage regional lockdowns and restrictions.  Travellers may engage more with agents and tour operators simply to help them manage the complicated regulations they must adhere to. International Air Travel Association has a world map, regularly updated that can be a starting point to understand how to plan your next move (but not to much in advance!)
Travel insurances will have a boost, to secure Covid-related health expenses or cover quarantine costs when abroad.  Will the immunity passport be something that could redefine the global VIP traveller experience? Could airport lounges preferred access, flight upgrades or hotels' fidelity points  be influenced by our health status?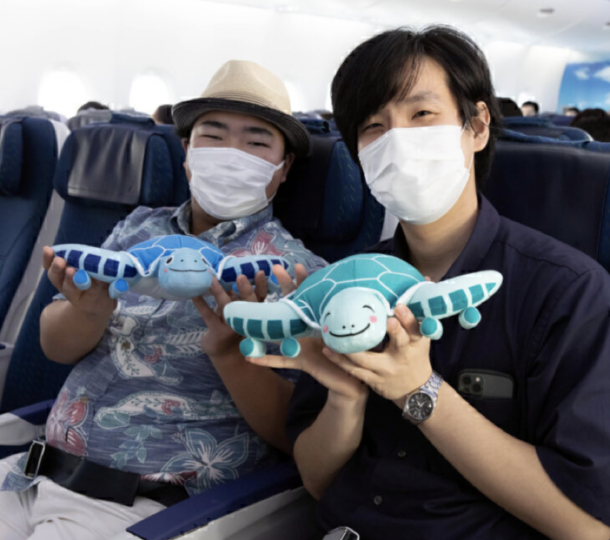 Take off your Google cardboard glasses, it's time to put aside the virtual reality experiences that kept you company during your lockdowns, and enjoy real ones again. Or at least a part of them! People clearly miss travel and the experience of flying and here you are: some airlines organised "flights to nowhere" where travellers hopped on a plane and just enjoyed the view.
EVA Air with its Hello Kitty-themed 2h 45min flight and a Michelin Restaurant meal or ANA that welcomed passengers to a 1h30 scenic flight Narita-Honolulu, treating them to a Hawaiian experience onboard.
Qantas "Flight to Nowhere" with its 7-hours journey let passengers enjoy an aerial tourism flight of the Great Barrier Reef, Uluru and Byron Bay (the 150 tickets were sold out in 10 minutes!) Cushions on seats were embroidered with the name of the flight for a memorable souvenir. Travelers also enjoyed airplane editions of classic Aussie meals. Qantas is currently planning flights across Antarctica, which will allow passengers to enjoy the icy landscape.
Do you think is like a "look but don't touch" kind of feeling or would you give it a try ? Not sure if I would really see this as a proper  travel trend but we can monitor that together!
What do you think about this travel trends? Would you bet they will be part of our New Normality whenever this pandemic will be over?
Image Credits: Pexels.com, Getty Images, south working.org, Barbados Welcome Stamp, ANA, Qantas, , Travel Blogger per L'Italia – Polaris, The Lazy Olive Glamping, The Bucket Lister.