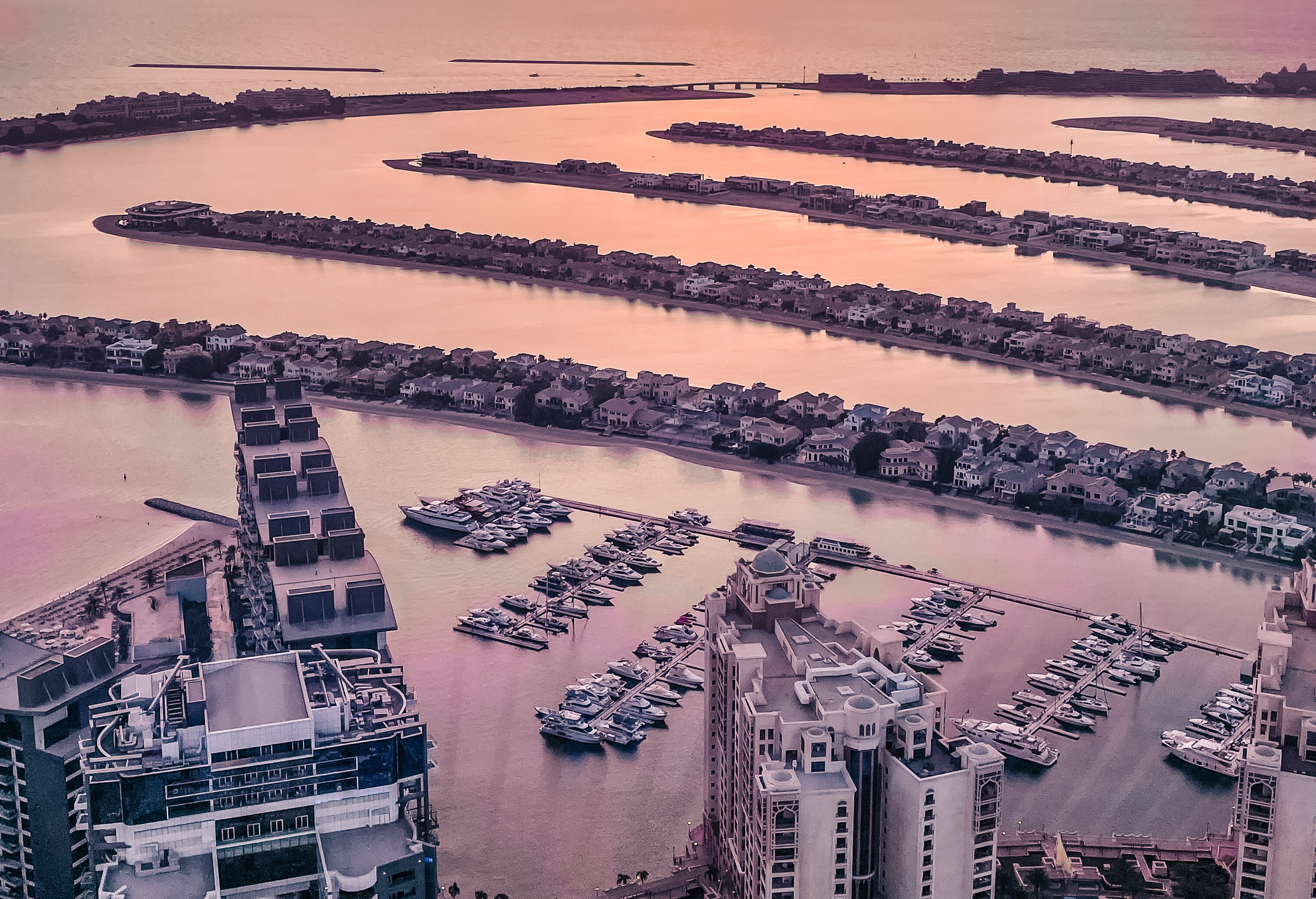 Hey there, my savvy readers! Bet you wondered where I disappeared to for the past two years.
Well, I decided to shake things up.
Leaving behind the pandemic haze, I was feeling the need for a change as I approached 40, so I completely reshuffled my life and embraced a fresh perspective, accepting an exciting job offer in Dubai. And after 2 years I can say this has been one of the best decision I've ever taken in my life!
Discovering Dubai's True Essence
Contrary to popular belief, Dubai is not just a playground for the rich and famous. Beyond the glittering façade lies a city rich in architectural wonders and experiences that will leave you awe-inspired.
The past two years have been a fascinating exploration, and now, I'm thrilled to share my insights and discoveries with you.
Family and friends have visited multiple times, each leaving with a newfound appreciation for this dazzling city and a surprised look on their face… "I didn't know there was so much to see and do here".
Their visits inspired me to create the ultimate Dubai itineraries, meticulously crafted to ensure an immersive experience into the heart of UAE, covering Dubai and Abu Dhabi.
ULTIMATE DUBAI TRAVEL ITINERARIES
While the internet is filled with lists of Dubai's must-see attractions and activities, the sheer abundance of choices can be overwhelming. It's easy to feel uncertain about where to begin planning and how to organize your schedule.
Have a sneak peak and download for free a suggestion for DAY1 activities if you are an adrenaline junkie!  CLICK HERE Adrenaline Junkie day1_sample 
I've crafted these travel guides to unveil the hidden treasures and diverse experiences this vibrant city has to offer.
Whether you're seeking luxurious escapades, thrilling adventures, cultural immersion, or family fun, these guides has you covered. With meticulously tailored itineraries for 2 to 7 days plus a link to a private Google Map with all the locations, you'll discover the best of Dubai's opulence, natural wonders, cultural heritage, and more.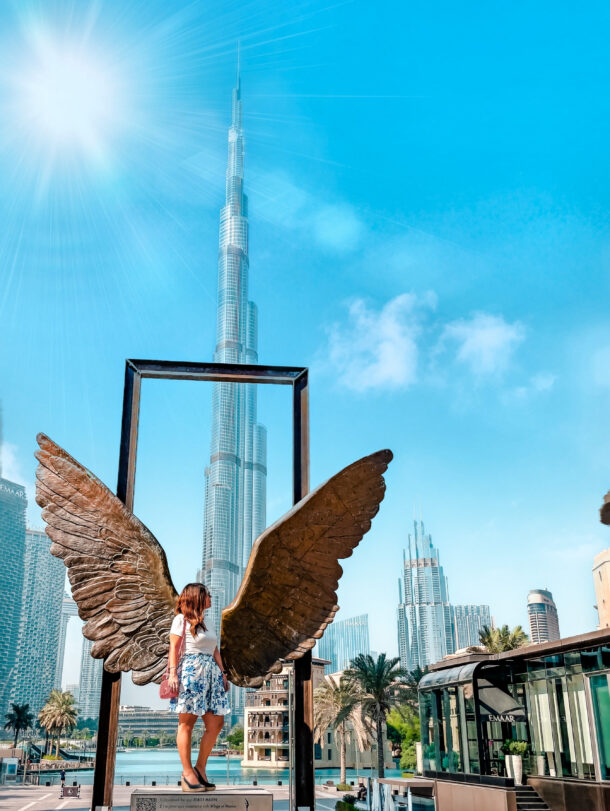 This 3 to 7-day itinerary that offers a well-rounded mix of visiting popular attractions, relaxing and discovering the local culture in Dubai and its surroundings
This 3 to 7-day journey is filled with architectural marvels and design wonders. You'll explore Dubai's contemporary skyline, artistic masterpieces, and architectural heritage.
This 3 to 7 day adrenaline-filled itinerary allows you to experience the excitement of desert adventures, water sports, and Dubai's modern twist without missing the city's must-haves.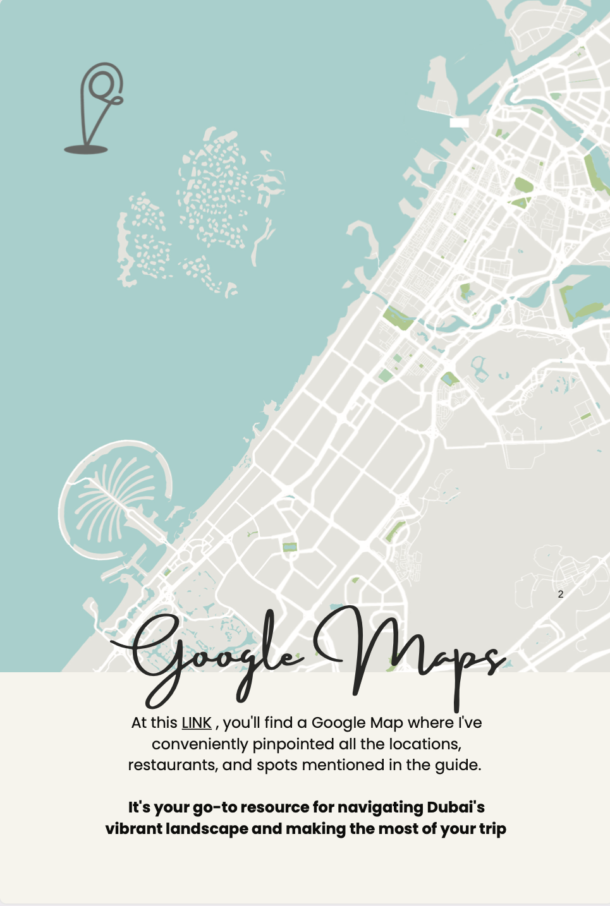 You will also save time with the interactive PDF! Contact me after the purchase and I will send it to you via email. It includes links to easily book tours and attractions, right at your fingertips, and it's mobile optimized, so you can check it on the go!
My guides not only suggest what to do but also saves you precious time with expertly planned day-to-day itineraries.
Each Itinerary comes with:
Detailed time table for every day with a curated selection of activities and restaurants designed to maximize your time
Every spot/activity has a link so you can book straight away without spending time to research on internet

A visual map

A link to Google map to have all the location pinpointed for you

An additional PDF format so you can easily access it on the go and have everything at hand
All the locations are bullet proofed (eg. restaurants and places I tried personally!)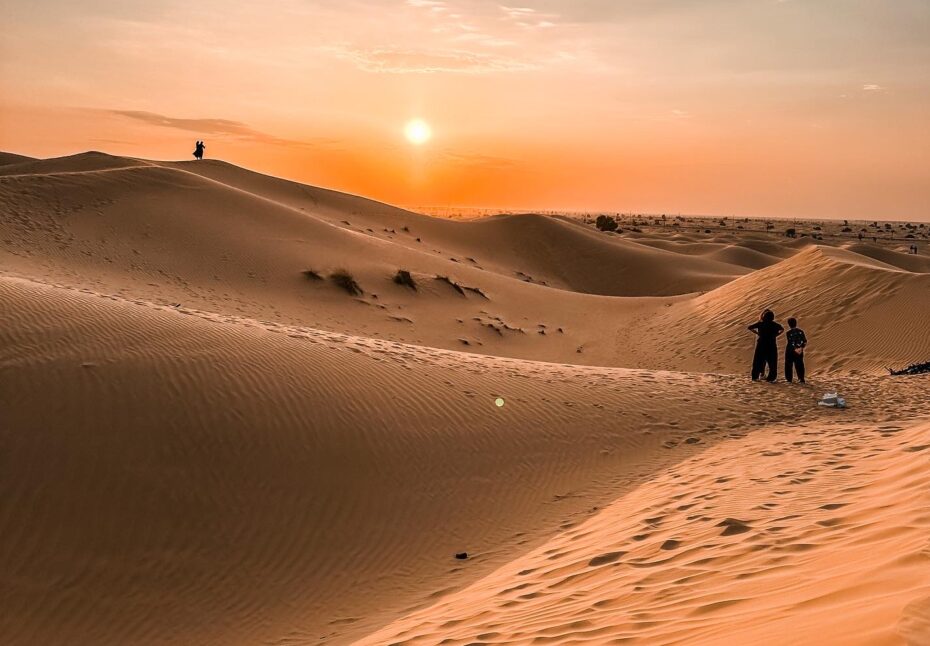 Whether you're planning a brief layover or a full-fledged exploration of the UAE, my itineraries are designed to cater to every traveler's needs. Picture yourself wandering through the futuristic skyline, immersing yourself in the rich heritage, and savoring the luxuries of this vibrant city or soaking on the beach!
With each guide tailored to different durations, you have the flexibility to make the most of your time.with insider tips and personalized recommendations.
Cheers to new beginnings!
Looking forward meeting you in Dubai 🙂