We knew that Mnemba Atoll was a must have: it's one of the best diving spot in Zanzibar.
Coral reef is quite intact, a lot of typical indian ocean fish, nice soft and hard coral blocks enbeded in the white sand.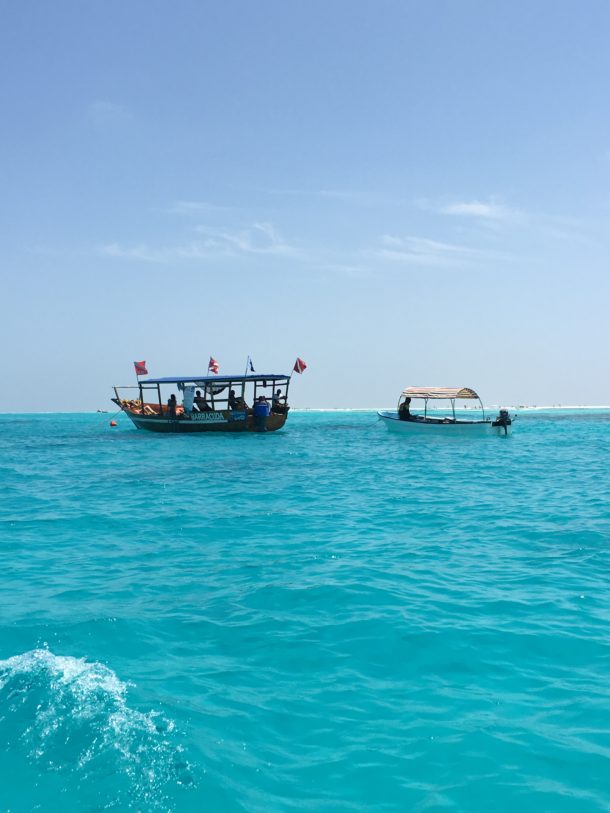 The island itself is a small private island about three miles off the north east coast of the Indian ocean. If non-guests accidentally set foot on the island, a fine is charged. The only ones that can visit the island are the guests of the Mnemba Island Lodge, a luxurious resort of 10 private bungalows owned by Bill Gates (who has Mnemba in concession!)
Rates are crazy: 1155 $ per person per night. At these prices, the average Zanzibar citizen would have to work four to six years to spend one night on this island.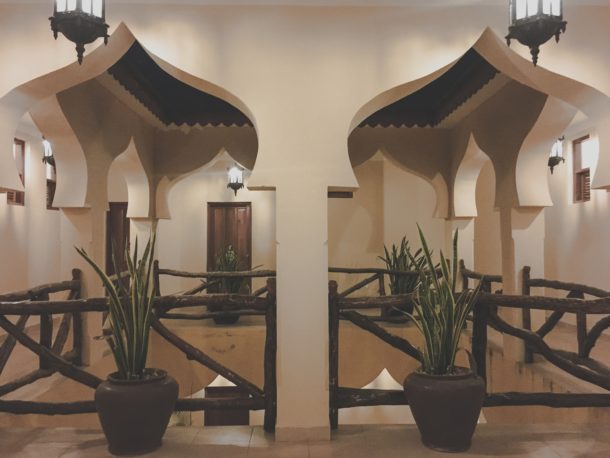 Well, we were staying at the Sunset Kendwa: it won't be the Bill Gates' suite but we had a very nice
terrace and cozy interiors with an arabic touch not to complain about. We booked the Mnemba trip at our reception to be sure we could leave from the bungalow and not to take the taxi to Nungwi.
We paid 25 USD each for an half day excursion in a local sailing dhow for 25 people (lunch included)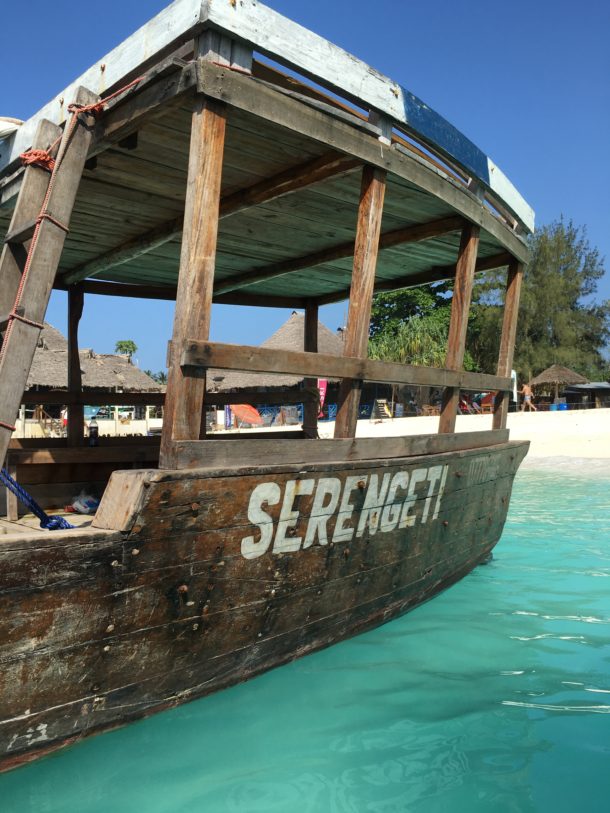 It took almost 1h 1/2  to get there through a bit rough sea. But it was definitely worth it.
The water is amazingly clear and you can see fishes even from the boat!
When you jump in, the water is at perfect temperature and you don't mind snorkeling for more that 1 hour, with Zebra fishes coming so close and almost touching you.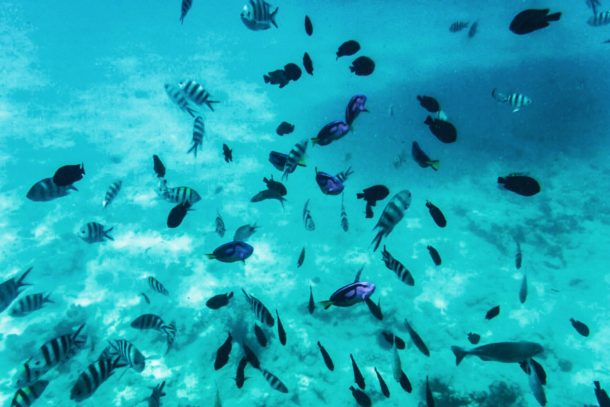 Lunch was made of grilled fresh fish (cooked on the dhow) with chapati bread and vegetable skewers. Ananas and water melon as dessert.
After the snorkeling we went back with the Dhow to Kendwa for some relax on the beach and chill beer at sunset.
At the end we deserved some rest in our awesome terrace overlooking palm trees, don't you think?