In these times of quarantine due to the Corona virus outbreak all over the world, we cannot have short time plans to physically go anywhere.
I'm just trying not to think about the two flights cancelled and I'm only focusing on being safe and sound at home, waiting for all of this to come to an end, hopefully with not consequences for the ones I love. I have to admit, it's not easy to do also long-time plans, and summer holidays are way so difficult to envision also for myself. I'm one of those booking and planning in advance, the one buying flight tickets for August in March.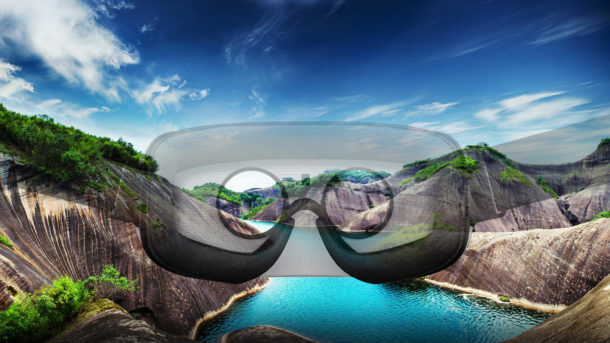 But, this is a travel tech blog, right? And VR  360° videos are a fantastic video-based medium for couch wanderlust!
You can travel to places you will be travelling to once everywhere will be safe to travel to, or places where you would but you will be never able to, including destinations that are off-limits to tourists.
And when you add narration from a tour guide to those videos, the experience becomes much greater.
WHAT DOES IT TAKE TO TRAVEL FROM YOUR COUCH?
If you don't have professional gear you can always use a google cardboard version. You can of course see this as 360° videos in your web browser as well, but it would be half of the fun!!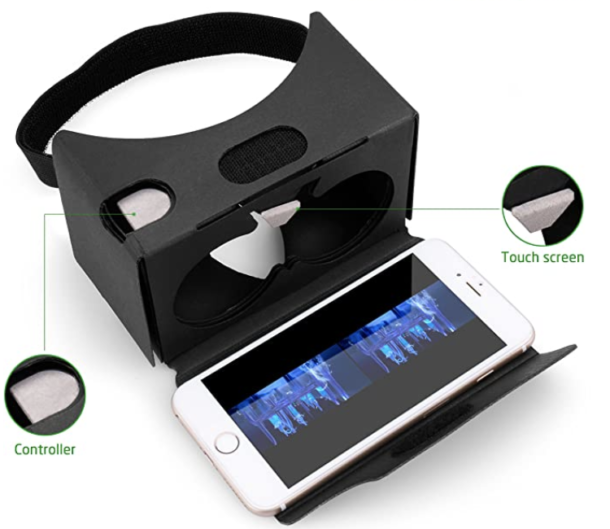 There are some cheap options you can buy on Amazon for less than 10€ like the Virtoba I have myself or these 
Some of them have also a narration from a tour guide, so you can also learn something new!
You can now fly over Kamchatka and not only conquer it while playing Risiko, hear the sound of water flowing as the boat floats over the Canadian rivers, ride on a rickshaw in Tokyo and admire the elephants in Botswana. If you are brave enough you can dive with a marine biologist into the crystal clear waters of Indonesia or through the coral reef of the Whitsunday Island in Australia.
From National Geographic to local tourism board, to independent tech companies and travel bloggers, I've selected more than 25 exciting VR videos for you to explore some of the most amazing places across the globe.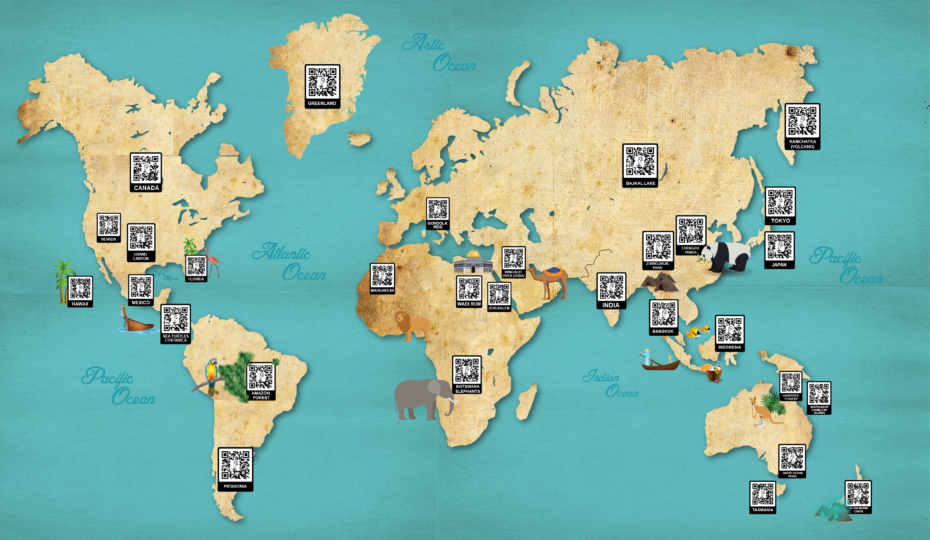 Download here the VR Worldmap spots
Download the PDF, scan the QR code with your phone and open the link from the YouTube app. When the video starts, select the VR mode (the screen will split in 2) then put your phone in the VR cardboard, get them on and you're done: ready to travel the world!
Lazy? Here's the VR World Best spots playlist on my YouTube channel so you don't have to play with QR codes!
MY TOP 5 SPOTS
Daintree National Park in Australia: I'm in love with Aussie but this was a special place. I've been there for my first solo weekend in Australia in 2006. Completely in the middle of nowhere, just surrounded but the sea, the forest, the sounds of nature and myself.
Amazon Forest: I already wrote a dedicated article on the Amazonas, something that you need to experience at least once in a lifetime to realize how small we are.
Globe worm cave New Zealand: definitely on my bucket list since ages! I'm into the luminescent things like the plankton and these worms.. I will be able to see them one day!
Wingsuit over Dubai: this video is pure adrenaline, you can almost feel the wind yourself. It's so scary and fascinating at the same time that you can't stop turn your head around.
Hawaii: sounds weird as I'm not so into sports, but I do love trekking and snorkeling. And Hawaii have them all. And even more.
Looking for more?
If you're getting more into VR, you won't find as many VR apps in the App Store as you will in Google Play or in the Samsung Gear app store, but here below some references of apps and websites that are constantly updated with new interactive content, not only travel related.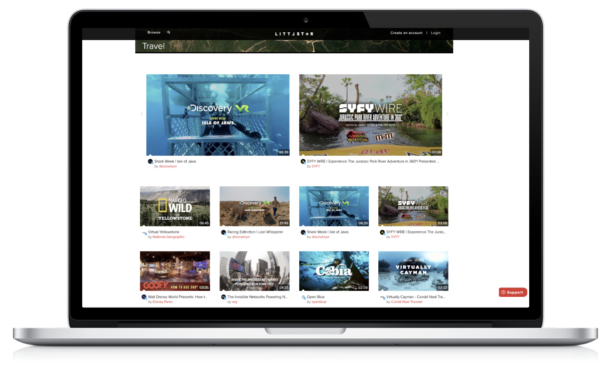 Littlestar is a VR network hosting tons of 360-degree photos and videos, available on web or on its app for Android or iOS
Discovery VR: The Discovery Channel takes you around the world in fully immersive VR in this playlist
National Geographic has developed its own 360°video playlist: not only short videos but also documentaries with more episodes like the "Okavango experience" in Africa.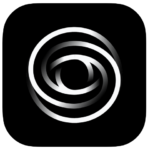 Inception: Explore the world, and performances, in the app that takes you to different cities and performance spaces. Download at the App Store or Google Play You can also step into artworks from Salvador Dalí and Monet. The Dalì one is STUNNING! You definitely need to try that!
Are you ready? Let me know which VR experience you liked the most!